Blog Tour - Spring by Lele Iturrioz
Spring
Lele Iturrioz
(Seasons Within #2)
Published by: Acorn Publishing
Publication date: September 1st 2017
Genres: Fantasy, Romance, Young Adult
Gaia finally knows who she is and what she's meant to do. It's only been a few weeks since the earth element woke in her. Now that she's embracing her role as Mother Nature, she must journey with her group of power-wielding friends in a race against time to get back home before Azazel reaches them.
​
With the awakening of a brand new element, her true past with Edan, a dangerous decision that could change the very essence of who she is, and a traitor among her group, the broken road back to Terra will be a test of strength.
​
After all, even if Gaia doesn't know it, war is closer than she thinks.
Book 1- Seasons Within - is only 99¢ for the duration of the tour!
You can purchase it here.
~ Top 10 OTPS (fictional characters) ~
10 – Dimitri and Rose (Vampire Academy by Richelle Mead)
9 – Aragorn and Arwen (Lord of the Rings by JRR Tolkien)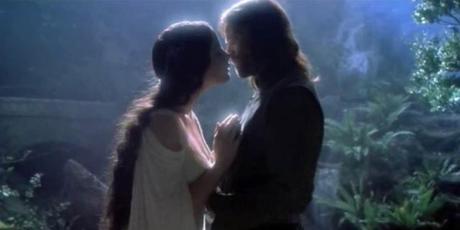 8 – Drew and Fable (One week girlfriend by Monica Murphy)
7 – Will and Riley (from Sense8... although I'm in love with Wolfgang but Kala is annoying)
Ooh! I'm with you there Lele!
6 – Abel and Delilah (Wild and Free by Kristen Ashley)


5 – Harry and Ginny (from the books, of course... by JK magnificent Rowling)
4 – Elizabeth Bennet and Mr. Darcy (Pride and Prejudice by genius Jane Austen)
3 – Four and Tris (Divergent by Veronica Roth)
*Swoons* Who could resist Four's charm?
2 – Ramel and Cezy (Genesis by Adriana González Márquez)
1 - Frey and Finnie (Wildest Dreams by Kristen Ashley)
As for my characters, I absolutely love writing
Edan and Gaia.
Major geek by day, hermit writer by night! Love books, sugar gliders and everything that comes in a delicious taco.
I'm the author of the YA fantasy series, Seasons Within
I spend my time writing, planning on writing, reading, drinking coffee like there was no tomorrow, MMA and chilling with my friends and loved ones.