Blog Tour + Giveaway - Meet Me Under the Stars by KD Proctor
Author: KD Proctor
Genre: NA Romance
Release Date: July 18, 2017
When ratings for her popular DIY show start to circle the drain after the sudden death of her sister, Charlotte "Charlie" Conti has only one mission—to plan a comeback. But her sister had other plans. As part of the will, Charlie must work with *him* to create a memorial scholarship in her sister's memory. The same *him* Charlie fell in love with three years ago while working at a summer camp.
The same *him* she dumped to protect his heart.
Sexy British player, Nate Walsh, has sixty days to find a new job or he'll be deported back to England where he's no longer welcome. He doesn't have time to work on a memorial scholarship with *her*. The same *her* who shattered his heart without explanation or warning.
The same *her* he's never gotten over.
Unable to agree on a benefactor for the scholarship, Nate and Charlie challenge each other to a winner-takes-all competition. They both know the only way to win is to turn up the heat and tease one another with the one thing they both want: each other. But as sparks fly, their true feelings resurface. Nate and Charlie must decide if their love is worth the effort or if they'll allow their disastrous past mistakes to destroy their chance at forever.
Twice is Mighty Nice--Why I Love Second Chance Romance Novels by KD Proctor
Confession: I am a sucker for a good love story. I've been known to watch movie trailers on repeat just to see the couple's chemistry light up the screen. A good enemies-to-lovers trope will do me in every time. Weddings turn me into a pile of girl goo when the person performing the ceremony shares how the couple fell in love. And hearing how a couple hit a rough patch but worked through it--ultimately reminding us that love is never easy and absolutely worth fighting for--has my undivided attention.
This is the exact reason that I not only love romance novels, but LOVE second-chance romance stories.
Yet. Romance tropes get a bad rap for being unrealistic. I mean, yes, I may not know a person who got married to some random stranger so they could earn grandpa's inheritance. And I've never heard of a waiter who married the billionaire. But I personally know people in real life who have had a second-chance romance with someone they previously dated.
I bet you do too. Don't believe me? Here are a few examples that sound like they're right out of a romance novel, but they are very real…
My best friend had a disastrous first date that ended with her slapping the guy across the face, and she swore in front of the crowd that witnessed the slap that they'd never date--or speak to each other--again. But because of mutual friends, they ended up at the same places together. A LOT. Over time, he said, "I'm sorry," and he ended up on her good side. She gave it a second chance, and they've been married fourteen years and have two kids.
Then there's my friend who, by his own admission, was the classic romance novel definition of a player. But an old girlfriend from high school crossed his path, and that was it. They've been together ever since.
Or how about the friend who had one date with a guy before she moved across the country. As fate would have it years later, his job sent him to her city on a regular basis. Coffee meetups turned into dinners, which turned into a long-distance relationship before Facebook and Snapchat were even in existence. They're now happily married and, yes, living in the same zip code.
*swoon*
This is why I love this setup in romance novels. I love the idea that a couple has a past and we learn about what it was that drove them apart to begin with. Was it something someone said (like my best friend and her husband's inappropriate comments)? Was it life that got in the way (like the long-distance couple)? It puts us on the edge of our seat because we WANT. TO. KNOW.
If you're still on the fence, I not only encourage you to check out my book (shameless plug), but how about some of my favorites--they may change your mind!
The East of Redemption by Molly E. Lee. This book is a bit of Indiana Jones meets Bear Grylls. With a hearty dash of steamy romance mixed in, you'll be on the edge of your seat as Easton hunts for the same treasure that killed Rain's father. I have no doubt you'll be rooting for Easton and Rain to get together in the end.
Rookie Move by Sarina Bowen. I love me some hockey romance, and this one is fantastic. Add to it that Georgia, the head publicist for a hockey team, has no idea that the new player is her ex-boyfriend, Leo. What could go wrong with that set up? Buy link:
And speaking of Sarina Bowen, another one of her books is a favorite of mine. Understatement of the Year from her Ivy Years series. This is a male/male romance novel about former lovers, Graham and Rikker, who end up on the same college hockey team after Rikker transfers schools. Naturally, Graham finds out as they're suiting up for practice. OOPS.
A Lover's Lament by KL Grayson and BT Urruela. This is a great story of high school sweethearts whose lives cross paths when they least expect it. When Katie's father is killed by a drunk driver--a former soldier--she's bitter and angry. Attending therapy, Katie is encouraged to write to a solider in the Soldier Pen Pal Program. This is the last thing she wants to do, but she agrees. One of the guys on the list? Devin, her high-school sweetheart. Can we saw swoon worthy?
Unethical by Jennifer Blackwood. This story is filled of heart and fantastic one-liners, not to mention some incredible sexual tension. Payton is trying to do her pre-med program incognito, which is hard to do when (a) one of her medical school classes does a case study on the case that could put her father away for life, and (b) the ex-boyfriend, Blake, the same guy she ghosted, is in her program.
What about you? What are some of your favorite second-chance romance novels?
About the Author
KD Proctor loved college so much that when it came time to graduate, she didn't want to leave. Trading in her textbooks for student handbooks and policy manuals, she began a career in College Student Personnel and she fulfilled her wish to stay on a college campus forever. She always joked that one day she'd write a book about college students, never expecting that to come true!
KD lives in West Central, Minnesota with her husband and fur-kids. She likes to write fun twists on the usual tropes that we all love. Her characters are smart, funny, and always swoony. And yes. They always get their happily ever after.
Before being accepted for publication, MEET ME UNDER THE STARS (formerly titled IF YOU'RE EVER IN TOWN) was the 2016 YARWA winner for the New Adult category.
Find KD here:
Two SWAG boxes with $25.00 gift card, signed paperback, and other goodies!
My Review
Rating: ★★★★★
I voluntarily read and reviewed an ARC of MMUTS provided by BookFish Books and the author. Thank you for such a beautiful tale of second chance romance!
You
know a book is phenomenal when it leaves an imprint in your heart.
The same kind of phenomenal feeling when you are experiencing your first kiss, or in this case, the intense chemistry between Nate and Charlie. They are beyond explosive.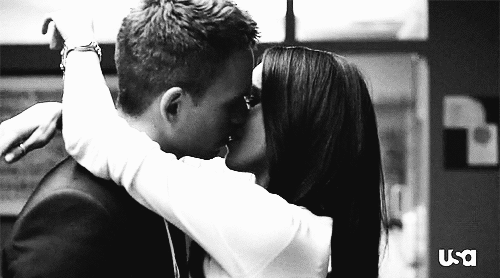 Charlie broke up with Nate because she wanted to shield him from pain, from having him to go through what her sister's boyfriend had to. She loved him too much - but he never knew. Nate was a player who went through girls like his personal closet just to forget the one girl he never could. Although he was a jerkface at first, I understand where he is coming from. When the love of your life "ghosted" you and cut all forms of communication as a mean of breaking up, you can never easily get over that. So when Gwen's will forced Charlie and Nate to work together for a scholarship campaign, it reopened old wounds yet also reigniting old sparks that never died.
Honestly, the writing completely caught me off guard. I never expected to be so emotionally invested in their story and the character growth was perfectly executed. The pace may be slow at first, but I loved that the author took the time to build the characters instead of rushing to the romance aspects of the story. I particularly loved reading what Gwen meant to Charlie and how her death has affected her in more ways than one, it really grounded the story and made it even more heartbreaking.
Sure they were funny moments between Nate and Charlie and the rest of the camp besties (I adore Haley!) that had me laughing out loud. At the same time, I was also sad that Charlie and Nate took a long time to find their way back to each other. They are flawed in so many ways, Charlie being paranoid and bossy, Nate being stubborn and flirtpulative(totally made that word up), but they are a match made in heaven.
MMUTS is a beautiful story of friendship, forgiveness, and love. Most of all, it proves that everyone deserves a second chance.