Review - A Fool For You (Foolproof Love #3) by Katee Robert
Title: A Fool for You (Foolproof Love #3)
Author: Katee Robert
Genre: Sports Romance, Adult
Expected Publication Date: October 3rd, 2016
Publisher: Entangled Publishing
It's been thirteen years since Hope Moore left Devil's Falls, land of sexy cowboys and bad memories. Back for the weekend, she has no intention of seeing the man she never got over…or the two of them getting down and dirty. It's just a belated goodbye, right? No harm, no foul.
Until six weeks later, when her pregnancy test comes back positive…
Daniel Rodriguez hasn't forgiven himself for how things went down with Hope all those years ago. He knows she's better off without him, but when she shows up on his doorstep, panicking because she's pregnant with his baby, he can't help seeing it as a chance to make up for the past.
Too bad Hope has no intention of going along with his plans.
I received a free copy in exchange for an honest review. Thank you for the reviewing opportunity!
I had such high expectations for this book only to result in such a letdown.
From the lovely cover to the promising blurb, I thought I was in for an emotional ride. To my utter dismay, not only there weren't any tears, I was skimming through the pages because I couldn't stand how Daniel was wallowing in his guilt and self-pity and yet he chose to abandon Hope after the accident thirteen years ago.
The pace was good (aside from the abrupt and unresolved ending) and the writing was captivating, but I just thought that the story could have taken a better turn. It would have been such a perfect second chance novel, instead it was just guilty of certain book cliches that had my eyes rolling. Guy abandoned girl after an accident that he believed was his fault, after thirteen years, girl moved back to their small town only to discover that guy hasn't moved on. A few minutes into their reunion, guy and girl can't keep themselves off each other and ended up having sex, which resulted in *drumrolls* - pregnancy. It would have turned out to be a good story, if the guy didn't repeat the same mistake, TWICE.
I'll admit. It wouldn't be such a huge problem for me if Daniel wasn't about his guilt 24/7, I've gone from feeling emphatic to annoyed by the end of the book, and the ending deserves an epilogue!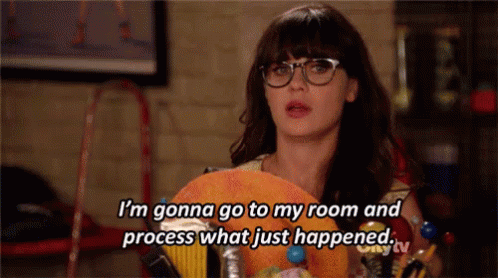 Despite my thoughts on this book, I haven't read the previous books in the series but I'm planning to do so, seemingly it has been garnering positive reviews from readers. I like Robert's writing and how she sets the pace, but maybe this just isn't the book for me. Looking forward to the rest though!
Posted by,