Release Blitz + Review - Loving Storm by Carian Cole
Loving Storm by Carian Cole is LIVE! Be prepared to fall in love ALL OVER AGAIN!
Evie
I met him in a snow storm... We spent forty-eight hours trapped in the back of his pickup truck. We fought. We touched. We fell. Hard. Storm She literally crashed into my life... The last thing I wanted was a relationship. Especially with a quirky chick who drove me insane. But something about her got under my skin, and into my heart. And I had to have her. All of her. Now. Falling in love in the back of a truck, just the two of us, was easy. Dealing with psycho fans, jealous exes, and demons from the past....not so easy.
We encourage you to read Storm prior to reading Loving Storm so that you can fully enjoy this story.
Grab STORM now!
FREE with #KindleUnlimited! ONLY 99 pennies!
About the Author
I have a passion for the bad boys, those covered in tattoos, sexy smirks, ripped jeans, fast cars, motorcycles and of course, the sweet girls that try to tame them and win their hearts. My first novel in the best-selling Ashes & Embers series, Storm, published in September of 2014. I have many books and sequels slated for this series. My new spin-off series, Devils Wolves, launched in 2016 with the best-selling novel, Torn. There are several books planned for this series as well. Born and raised a Jersey girl, I now reside in beautiful New Hampshire with my husband and our multitude of furry pets and spend most of my time writing, reading, and vacuuming.
Email: carrie@cariancole.com
**I voluntarily read and reviewed an ARC of this book provided by LWoods PR and the author. Thank you for the reviewing opportunity!**
God Save Me. The first thing I did after Loving Storm landed on my Kindle was:
1. Freak out because it is Carian Cole people!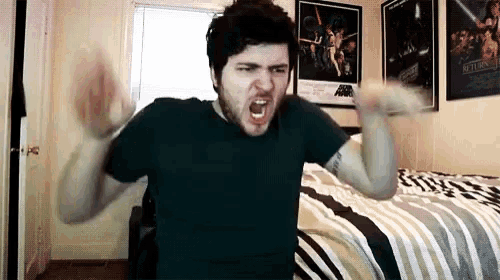 2. Swoon because that cover is just effing hot!
3. Reread Storm and fell in love with them all over again.
4. Immediately dove into Loving Storm right after and probably bawled my eyes out at that beautiful ending.
5. Last but not least, engage in a Carian Cole readathon.
I can't stress enough how beautifully written this novella was! As this is a continuation from the first book of the series, I would strongly recommend to pick up the book first before diving into this one. One thing I loved most about Carian Cole is how effortlessly she delivers a romantic story filled with passion and love. Storm and Evie continue to prove readers that beautiful mistakes can lead to beautiful endings and true love does not burn out in the long run but only grew stronger in the end. I fell in love with Storm in the first book and even more after reading Loving Storm, the fact that we have a few chapters written in his POV was icing on the cake! Those are my absolute favorites!
Loving Storm was the perfect epilogue for Storm and Evie's story, which is sure to leave an imprint in Cole's readers' hearts.