Dreamland's Christmas Wish List
Happy December peeps!
It's just hours away from Christmas (can you believe that?!) and I've been wishing on Santa for forever! I hope I've been on the "Nice" List this year and for Santa to fulfill my wishlist :p
#1 The Impossible Gift - Typewriter
Call me old school, but a typewriter reminded me of my younger days where I would sit in front of my Grandpa, listening to him typing away on his typewriter. Keyboards are tech savvy for sure, but the typewriter's buttons are like bubble wrap, too tempting not to touch! Too bad typewriters are even more expensive than laptops these days, but just look at this glorious number!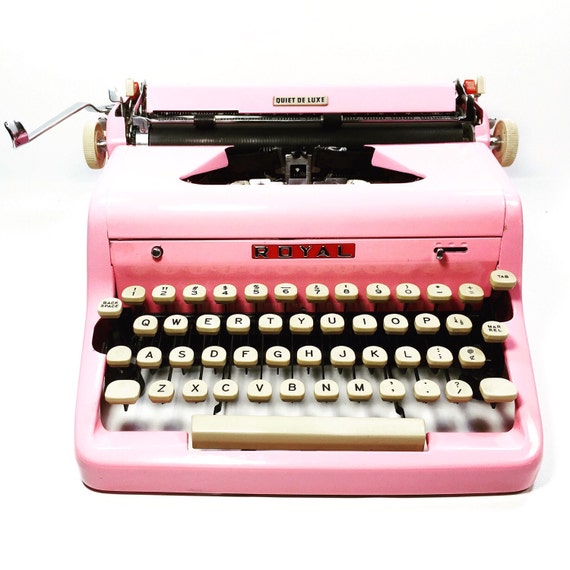 #2 - OwlCrate
I've never subscribed to any monthly book boxes because I'm at the point of my life where I might just uproot and migrate somewhere, so I'm keeping my belongings to a minimum and everything is stuffed into my laptop and new Kindle. However, that doesn't mean that I wouldn't kill for bookish merchandises. Watching people unboxing their book mail is pure torture and I could only whisper to myself.. That day will come. For now, I'll just keep OwlCrate on my wishlist.
Source obtained from Owlcrate.com
#3- Bookish Candle
What's better than a scented candle?
Scented
Bookish
candles. The ultimate gift for the book nerds we are!
I've been eyeing the wonderful selection of homemade candles by @burningpagescandles and I'm so so so close to buying one. Unfortunately, the international shipping cost is 2 times the price of the candles 😢 so I guess I won't be splurging on a Christmas gift for myself this year but rather saving up for a Slytherin Candle for next Christmas. Unless Santa would be kind enough to fit them into his gift bag and ship them to my Christmas Socks :P
#4 - Funko Pop!
I'm normally not a toy collector but these cute little figurines are just irresistible! If I could start a bookish collection, I would definitely collect these cuties!
What's on your wishlist this year?
Posted by,