Blog Tour + Giveaway - Chasing Truth (Eleanor Ames #1) by Julie Cross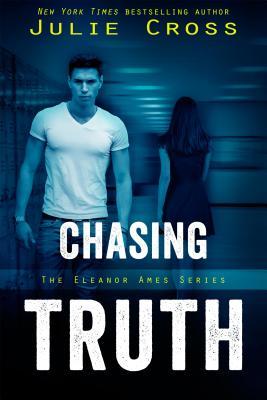 Chasing Truth (Eleanor Ames #1)
by Julie Cross
Publication Date: September 27, 2016
Publisher: Entangled TEEN
At Holden Prep, the rich and powerful rule the school—and they'll do just about anything to keep their dirty little secrets hidden.
When former con artist Eleanor Ames's homecoming date commits suicide, she's positive there's something more going on. The more questions she asks, though, the more she crosses paths with Miles Beckett. He's sexy, mysterious, arrogant…and he's asking all the same questions.
Eleanor might not trust him—she doesn't even like him—but they can't keep their hands off of each other. Fighting the infuriating attraction is almost as hard as ignoring the fact that Miles isn't telling her the truth…and that there's a good chance he thinks she's the killer.
Julie Cross is a NYT and USA Today bestselling author of New Adult and Young Adult fiction, including the Tempest series, a young adult science fiction trilogy which includes Tempest, Vortex, Timestorm (St. Martin's Press).
She's also the author of the Letters to Nowhere series, Whatever Life Throws at You, Third Degree, Halfway Perfect, and many more to come!
Julie lives in Central Illinois with her husband and three children. She's a former gymnast, longtime gymnastics fan, coach, and former Gymnastics Program Director with the YMCA.
She's a lover of books, devouring several novels a week, especially in the young adult and new adult genres.
Outside of her reading and writing cred, Julie Cross is a committed–but not talented–long distance runner, creator of imaginary beach vacations, Midwest bipolar weather survivor, expired CPR certification card holder, as well as a ponytail and gym shoe addict.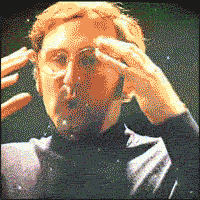 I'm rarely stunned for words but I'm pretty sure I am having a reviewer's block right now, how could I not when I'm overwhelmed with Julie Cross' brilliance? The true mastermind behind this masterpiece.
There's Horatio in CSI, Spencer Reid in Criminal Minds and then there's Eleanor Ames in Holden Prep.
Ellie lived her whole life as a con artist, changing names and social security number has been her norm. But when her sister, Harper found her and pulled her out of her past, she finally had the chance for a new identity and a new future - at a prestigious school in Holden Prep. Life seemed promising for a while, until one day when her only true friend/homecoming date committed suicide, but Ellie wasn't convinced. Enter Miles Beckett, the gorgeous yet mysterious neighbour that does not seem to be who he claimed to be. While Ellie was chasing the truth of Simon's death, her path seemed to always collide with Miles Beckett. Like Ellie, just maybe Miles Beckett is also harbouring secrets of his own.
If there's one thing I hated about writing a review for a mystery novel, it's spoilers, so I'm really trying my best to keep my review spoiler-free! (and fangirl free too hopefully).
The death of Simon Gilbert was an intricate story that really had my head spinning. With such enthusiasm for forensic mysteries, I'm a huge fan of crime-solving novels and movies. You name it, from Nancy Drew to Veronica Mars, Sherlock Holmes to Criminal Minds, it's not just about the reveal in the end that gave me the satisfaction of solving a case, but also the wild-goose chase in between and filling in the empty voids that built up to the epic finale. Which is why Julie Cross is such a mastermind!
In the book, every character was a suspect with their own motives. For once, I felt the need to take out a piece of paper and start writing down names and linking them together. While Ellie is on her quest to uncover the truth about Simon's death, she also revealed the dirty secrets of other people, all the while trying to protect her own. From the start, Cross has been feeding her readers with puzzle pieces for the end, but the story was not at all predictable! To be honest, I love Ellie's voice in the story, it's her sass and her amazing con skills that made it so engaging, plus she's not your typical teenager. When I was seventeen, the coolest trick I could pull was a puppy face so that my mum could buy me my favourite book. At the age of seventeen, Ellie is already forging cheques and tricking businessmen, if that isn't cool I don't know what is.
Another reason why I love Cross' writing, she has a way with words that made the story sounded so sophisticated. I did not get the YA vibe at all, except when the romance scenes were much more subtle as compared to NA, but still Miles/Ellie romance was off the charts! I liked that the author took her time with the story and the characters because while it was a little bit lengthy, all the build up was worth the patience - the ending was phenomenal.
A unique twist on the antihero becoming the hero, I was craving for the taste of thrill and Chasing Truth blown my mind away with a heavy load of suspense!
P.S. I think that the cover is super fitting to the story because it portrayed the type of person Miles is - only right or wrong and no grey areas. With Miles being in the light (good guy) and Ellie in the dark (wrong - because of her con background), I just thought that it is the perfect representation of the story - or maybe just my own theory!
I voluntary read and reviewed an ARC copy of Chasing Truth.
- $50 Amazon Gift Card + a paperback copy of Whatever Life Throws at You (INT)
Posted by,