Review + Giveaway - The Best Part of Me (McKenna #1) by Jamie Hollins
The Best Part of Me (McKenna #1)
by Jamie Hollins
Genre: Contemporary Romance
Age category: Adult
Release Date: September 20, 2016
He's content to stay in the shadows…
Ewan McKenna's days and nights are filled with drink orders, beer kegs, and noisy bar customers. Now that he's put his tumultuous past behind him, he's more than happy to live a solitary existence running his family's pub. After years of walking the line between good and bad, Ewan now needs control and order to rest peacefully at night. What he doesn't need is the fiery, intriguing woman who's found her way into his thoughts and his bed.
She's ready to step back into the light…
Spending the summer getting her hands dirty in her aunt's garden in a tiny town outside Boston is exactly what Quinn Adler needs. She's ready to shake off the grief of losing the people who meant the most to her and to start feeling again. What she doesn't expect is to find a man who sets all her senses on fire. When the pieces seem to be nearly in place for a bright future, everything falls apart.
Will Quinn's love be bright enough to cut through the darkness of Ewan's past?
You can find The Best Part of Me on
Goodreads
You can buy The Best Part of Me here:
Jamie Hollins was born and raised in rural Northeast Ohio. After graduate school, she embarked on a perilous career in Human Resources where she met plenty of real life characters. When she's not writing or chasing after her toddler, she enjoys reading and golfing. Jamie lives in Pennsylvania with her husband, son, and their dog, Winston.
You can find and contact Jamie here:
I voluntarily reviewed a free copy of this book.
The Best Part of Me is the first book of the McKenna series and Jamie Hollins definitely made a grand entrance into the romance genre with this one! For a new writer, Hollins' writing was both alluring and engaging, I was greatly moved by the depth of the story.
Ewan McKenna wanted nothing to do with two things in life: his past and relationships. Ewan thought that by running his uncle's Irish Pub it would be his chance of starting anew. Unlike his cousin Sean, Ewan was quiet and reserved, and that's how he would like to remain to be. Until the day he crossed path with Quinn Adler and she wrecked his peaceful life like a tornado. Quinn Adler moved to Ballagh to escape her memories, helping Aunt Maura with her landscaping seemed like a good place to start. What Quinn did not expect was to be knocked down by a burly man in a dark alley while she was taking the shortcut home one night, only to be rescued by a man her aunt won't approve of, but she soon discovered that she can't live without. With their baggage in tow, can Ewan and Quinn come to terms with their past and find the courage to love? Or would their past be so consuming it tears them apart?
Recently I've been binge reading on second-chance novels and this book was the catalyst. A 5-star rating was a no brainer because Hollins writing was impeccable! I love the romance aspect of the story because Ewan/Quinn's chemistry was off the charts hot, and yet they still took the time to explore each other. Their relationship was exciting and that's what I am looking for in a book.
Another 5-point rating about the book was how Hollins never seemed to leave anyone out. It absolutely annoys me when an author introduced us to a great array of characters only to focus too much on the MCs and neglect the secondary characters. A book is only alive because of the voices in it, and The Best Part of Me was filled with Erin, Darcy, Quinn and Lisbeth's constant chattering - which I think is so much fun! Furthermore, Darcy has quickly become one of my favorite characters, she is such a lively character to begin with! I just can't wait for the second book.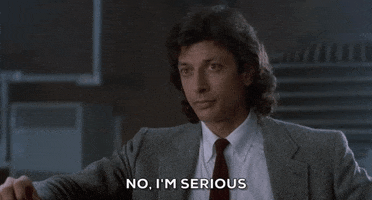 If you are a fan of Travis Maddox, you'd definitely want to check out this new series. I'm pretty sure the McKenna's would be a death to our fragile reader hearts!
Overall rating:
I also came up with my own teaser art!
Quinn slowly ran her hand through his black hair. It was as soft and silky as she'd imagined. His eyes opened, and he studied her as she let his strands slide between her fingers. She rounded her hand to the back of his head.
"I wish you wouldn't do that." His deep voice rolled through her like a warm ocean wave. It was one of those statements where you said one thing but you meant the opposite. She lightly stroked the back of his neck, her touch moving along his taut muscles.
"Quinn, stop."
Her eyes shot up to his face, and she quickly drew her hand away. She had been tracing her fingers along his neck and shoulders like he was a shiny new sports car. The memory of how she'd felt when that awful guy had run his unwanted fingers along her butt flashed in her head, and she immediately felt ashamed.
"I'm sorry."
He looked thoughtfully at her. As if he read her thoughts, he replied, "If you keep touching me, then things are going to escalate." He inhaled deeply and steadied his gaze on her. "I want you. God help me, I want you badly."
Quinn's heart leapt into her throat. He briefly touched her cheek with his fingertips. Her pulse pounded at the way his eyes drew her in like he had some sort of gravitational pull. The way her skin heated under his touch.
Questions started flooding her head as she watched him study her face.
Was she ready for this? Could she be with him?
There was no denying that she wanted him. She hadn't realized it until now. She yearned for him so much that her legs were shaking. She had no idea when her feelings for him had gone from annoyed disapproval to all-consuming desire, but she didn't really care. Even when he was acting like an ass, she had to admit he was gorgeous. Add that to the memory of his mouth and hands on her, and she knew that things might have already tipped past the point of no return.
It had been a long time since she'd slept with anyone. And at that moment, she realized that she didn't want anything more than for him to pick her up and carry her to his bed.
Just as she was about to lean into him, he let his hand drop. "Come on. I'll walk you home."
Momentarily speechless, she watched him walk to the front door and pull it open. He looked back at her expectantly.
She blinked at him. She was an intelligent woman. She had graduated in the top ten percent of her high school class and magna cum laude in college. She considered her common sense relatively adequate. Yet she was having trouble wrapping her mind around what was happening.
"I thought—" She stopped, blinked in confusion, and tried again. "You said—"
He gently shut the door and shook his head.
"You thought since I said I wanted you that we'd fuck?"
She winced at his crudeness and at the hint of amusement in his voice.
He exhaled slowly. "Believe me when I say that it's probably for the best that we stopped when we did. I'm not right for you."
"Why not?"
"You'll have to trust me on that."
She frowned at him. "Why don't I get to decide what's right for me?"
He shook his head. "I could never give you what you want."
"That's awfully presumptuous of you, isn't it? What makes you so sure you know what I want?"
He approached her slowly, his head tilted to the side as he regarded her. "Because I know your type. You'll be fine with fucking for a while. But eventually you'll want more. A commitment. A promise. Something that would tie us together. I don't do commitments, I don't make promises I don't intend to keep, and I'll be damned if I'm going to let any woman tie me down."
She stared at him with her mouth open. She wanted to call him a coward. Tell him he was an ass. How dare he be so arrogant as to think he knew anything about her type? About what she wanted?
What she wanted was for people to stop telling her what was best for her. For the past year, people had been telling her what to do and how to feel. She was sick of it.
She tilted her chin up and stepped around him before yanking the door open.
She paused and looked back. "Suit yourself. Your loss."
Then she walked out and slammed the door behind her.
There is a tour wide giveaway for the blog tour of The Best Part of Me. One winner will win a 50$ amazon gift card and a signed copy of The Best Part of Me by Jamie Hollins. This giveaway is open internationally.
For a chance to win, enter the rafflecopter below:
a Rafflecopter giveaway
The blog tour runs from 10 till 23 October, you can view the complete tour schedule here:
http://www.lolasblogtours.net/blog-tour- the-best- part-of- me-by-jamie- hollins/
Posted by,