Feature and Follow #32
Feature and Follow Friday is a weekly meme hosted by
Parajunkee
and
Alison Can Read
. Check out their blogs and join in the weekly meme fun!
Happy New Year, and happy first Friday of 2015! :)
Well, to be honest, 2014 was a super-duper-mega-slow reading year for me so I did not manage to read as much books as I initially hoped, but I definitely read a few good ones!
~ Just a bit of horror that spiced up my 2014! ~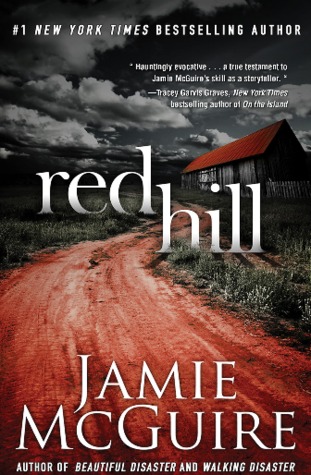 Jamie McGuire is best known for her Beautiful Disaster series `- you must have at least heard of it! - and of course buying her books came too naturally! Because, you know, Beautiful Disaster was just purely-I can't even finish my-so freaking!-AHH-MA-ZING. I bought Red Hill without even having second thoughts about it and ended up entering into "zombieland" completely and utterly blind. I never thought that Red Hill would be a horror story, switching from romance to guns and rifles isn't exactly smooth sailing, it took me at least a quarter into the book before I realized that there won't be any candlelights and steamy kisses, but I LOVE IT NONETHELESS.
If I would recommend it to anyone, it would be to thrill seeking readers and horror lovers who would love to have a shot of adrenaline. The book was filled with emotional turmoils and a lot of running. Brilliant characters, brilliant storyline. I could not have asked for more!
You can read my review
here
.
~ A lil' romance never hurt ~
I read this sometime in 2012 but decided to reread it again in 2014, and it never failed to make me tear up the second time *blushes*. I cry wayyy too easily over a story, especially if trust issues were involved! It is just so painful to witness the downfall of a relationship just because of a lack of trust. I fell in love with this book from the start, just because Lexi White is so funny, which is imperative in a good chic lit. Watching the relationship between Lexi and Vincent grows was just so relateable and sweet, if you love a good chic lit, this is a must-read! :)
Happy Friday and cant wait to read your picks! :)
Posted by,