Hello!
The inspiration behind my random post today was relatively simple, I was browsing through my Goodreads shelf this afternoon (more like spring cleaning it pssttt) and I could not help but reminiscent on the many books I had read since I started actively reading, which all started because of Twilight. And that brings me to my topic today - Forbidden Love.
It used to be a real hot and most sought out storyline a few years back (I blame it all on Twilight!), but the hype seemed to have dwindle down in the recent years although its existence is still very much present in many books, they were just not openly labelled. However, I am not ashamed to admit that I have my fair share of craze over such plot (I remembered meeting many readers who strongly opposed and went against the idea, although I am not sure if they are just hateful towards the Twilight saga or really disliked the "Forbidden Love" theme. :/ ).
Regardless of that, my objective is to share several books that I thought really portrayed the theme brilliantly! (I might be a teeny bit prejudiced, :P )
~ If you are interested in any books, just click on the image and it will direct you to GR! :) ~
Book #1 - Hushed by Kelley York
When asked for a recommendation, I basically shove this book forcefully to any reader who asked (told ya I'd be prejudiced! :P) But in truth, I really love this book because it has such an originality to it that it stripped me bare and even until today, I can still clearly remember the turmoil I felt when I was reading it. I only read it once, and once was enough to make me remember HUSHED for life! Speaking of
impact
. Okay, I may have exaggerated it a little but you get my point. However, this is definitely
not a book for everyone
, so if you decided to pick this up, you are entering a
forbidden
area, pun intended! :p
Book #2 - Going to Far by Jennifer Echols
Jennifer Echols has been, and will always still be, one of my favourite contemporary romance writer, but of all her books, Going too Far particularly stands out in my mind. Rebel + cop, did I pique your interest yet? :) Apart from the beautiful and oh-so-sweet! cover, I felt so deeply for the story, and the romance just had me spiralling out of control. Meg and John are two different extremes, one who abides all the rules, and one who breaks every single one of them. Their forbidden romance is definitely one of its kind.
Book #3 - Dark of the Moon (Dark Guardian #3) by Rachel Hawthorne
I had basically read all of Hawthorne's books when I was younger. I highly recommend the Dark Guardian series for young adults who would love a light read and a dose of forbidden romance. I really enjoyed my time reading it and this has been my favourite book out of the series because it tells the story of an estranged yet strong and independent character, Brittany and her journey of self-discovery. Then of course, there's Connor (don't you think all Connors are just pure hot?). A great young adult paranormal romance!
*Recommended for mature readers
due to its sexual content and language.*
Book #4 - One Week Girlfriend (One Week Girlfriend #1) by Monica Murphy
Yes, just yes! Drew and Fable is everything I needed to fulfil my reader's craze! Fable is a strong, no bullshit protagonist that try to make ends meet for her brother, Owen when clearly her mother rather spends time hooking up with her useless boyfriends. Drew is one of the popular guy in school who harboured a horrible secret. When Drew asked Fable to pretend to be his girlfriend for one week, neither did any of them expected what was about to come.
Firstly, oh god, the cover.
Secondly, oh god, this reminds me a younger version of Christian Grey!
The entire story was just so beautifully written, Monica Murphy described Drew's tortured soul so perfectly it made me ached for him. So much feels. And the sequel was even better!
Book #5 - The Dark Hunter series by Sherrilyn Kenyon & The Black Dagger Brotherhood by J.R.Ward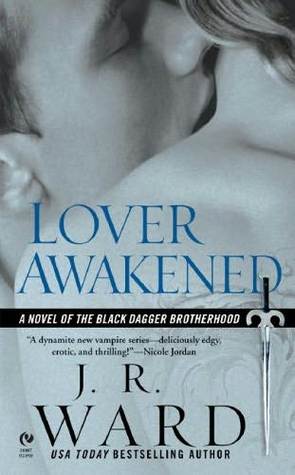 I put both under the same title because in my opinion, they share similar theme although the story line is completely different, and I chose to post my favourite book of the series because I just love rereading them over and over again. I have been a loyal fan of their works for a while now, and if you have yet to pick up this series, definitely give it a try! I just love a good old romance between a human and a supernatural being,
I am sure there are tons other books that fit into the "Forbidden Love" category, but these are few of my favourite picks when it comes to the subject matter.
If you have any recommendations do leave a comment down below, I would be more than glad to give it a try! #Bigromancejunkie
All these talk makes me want to curl up with a good romance book tonight! :)
Happy weekend!
Posted by,