Author of the Month #3 - M.A.Grant, Interview + Book Blitz
"Author of the Month" is a feature that I created to honour some of my favourite authors by featuring their works for an entire month!

This feature will:
Run for entire month.

On every Sunday of the month (excluding the first week where I will have a blog post introducing and interviewing the author), there will be a blog post dedicated to the author. The content of the blog post is entirely up to the author's choice.

The "Author of the Month" button will be displayed in my blog's sidebar during the entire duration.

If you have any questions to ask the author(s), you can leave a comment below the blog post or privately message me at natshane94aa@gmail.com.
For the entire month of
January
, I am proud to feature author
M.A. Grant
,
Marion Audrey Grant is fortunate to live in the rugged beauty of Alaska's Kenai Peninsula. She's believed in happy endings and true love since she was very young. Later in life, the realization that she had stories of her own to tell would lead her to graduate college with majors in Creative Writing and English. Thanks to her husband's unending support, she now works as a scribe to the intelligent women and wounded heroes who need their stories told.
Reach her at:
Hello Marion! It's a pleasure to have you on my blog and I'm beyond excited to get the interview started.
From my understanding, you started off as a paranormal romance author for the series The Sinclair Pack and only just published your first contemporary romance novel, First this year. What has been the inspiration behind your works and why did you decided on making the switch?
I'm a notorious panster when I write, so pretty much everything is fair game for inspiration. The Sinclair Pack started with a picture from one of my husband's Cabela's catalogues and our move up to Alaska. My sci-fi romance series started with a song (Imagine Dragon's "Radioactive") and Southern Firefly Candle Co.'s Orange Clove candle. In all honesty, I hadn't intended to write First. I was between projects and needed a creative recharge, but when I heard Ed Sheeran's "Photograph" for the first time, I had to sit down and start writing. Cat and Dally's story came together before I knew what happened and when my editor suggested I write out Jake and Maya's story too, I was too invested in the characters to put them aside for the projects I was supposed to be doing. Fortunately, those four kept me so busy that I didn't realize I'd written a normal, contemporary romance until it was all over.
I love the design and models *girlish grin* on your book covers, out of curiosity, who designed them?
Oh, I love the design too. The cover art team at Escape Publishing is responsible for all the artwork and I still start giggling every time I get the final cover email from them. I'm fairly certain they're magicians…magicians with really, really good taste in cover models.
Do you have a writer's pet peeve? And what would you say about your interesting writing quirk?
I love reading and writing steamier romances, but the one thing that drives me nuts is anatomical impossibilities. Certain things aren't supposed to happen, and if they do, I get so distracted and genuinely concerned that the moment loses any heat. I guess my writing quirk kind of piggybacks on that. I'm afraid I have to admit it with a bit of chagrin, since I usually write well outside the boundaries of real life, but my stories must be based in reality. I will spend hours researching tiny details that probably don't matter in the big scheme of things, but if I don't know them, I can't immerse myself in the story and I run face-first into that lovely wall of writer's block.
In the case of a writer's block, how do you normally overcome it?
Tea. Lots of tea. And if that doesn't work, I make my husband sit down with me and we talk out everything. Sometimes saying my story out loud is easier than trying to write it.
Do you have a favorite author that has been the influence behind your works? Who is it and how did he/she serves as an impact?
I've got two go-to authors. I reread Karen Marie Moning's Fever series every year. Her world building is amazing and I swear that her love scenes could actually burn you, they're so hot. My other author inspiration is Jackie Ashenden. She writes super-angsty heroes and no matter how damaged they are, she somehow gives them their HEA. Oh, and if you get to meet her in real life, she is one of the kindest and most supportive authors you'll ever meet…I've still been fangirl squeeing since the 2014 RWA conference.
And now for some fun question, if you could be one of the book characters, who would you be and why?
Oh, my darling Dally. He's sweet and loyal and smart and funny and hot as all get out, but I'd also want to be him because I've loved the name Dallas since reading S.E. Hinton's The Outsiders in 7th grade. Thanks to him, I've checked off one of my writer's bucket list items.
I always wanted to be a writer, but somehow I ended up with a food science degree (I also wanted to be a zoologist, crime fighter, freelancer etc.:p). As a child, what did you aspired to be when you grew up?
I decided at a young age (after first learning how to write out my name in ugly handwriting) to become an author. But since that was just going to be a given—oh, the arrogance of youth—I decided that while I waited for my books to all be published, I'd be a paleontologist, volcanologist, marine biologist, writer/editor/New York superhero, and eventually English teacher. Even then, I didn't decide to become a teacher until my junior year of college and had been more focused on my Creative Writing degree. At least my younger self knew my true calling. :)
Can you share with us a little insight on your current work?
Right now I'm working on the second book in my SFR series, which features a military squad on their adventures through a dystopian world. It's got a little more umph and angst to it and I'm so in love with my boys that I wish I could write faster. And when I need a break from that one, I work on Erlking, a contemporary new adult story about a girl, a newly retired rockstar, and their accidental love-hate relationship. That one is all about the banter.
What message you generally wanted to convey to your readers in your books?
Every good thing that happens can be traced back to an act of love.
Tell us something random about yourself!
I have a deep, dark, probably unhealthy obsession with Jane Eyre. Here's hoping for a Broadway revival!
Chinese
Sunset
Win the lottery or travel around the world?
Travel the world!
By the beach or high up in the mountains?
Mountains
Paperbacks
What was the last movie you watched?
Jim Henson's Labyrinth
My should-be-sainted mother
Oregon Shakespeare Festival season line-up
Current obsession?
Dream vacation destination?
Scotland or New Zealand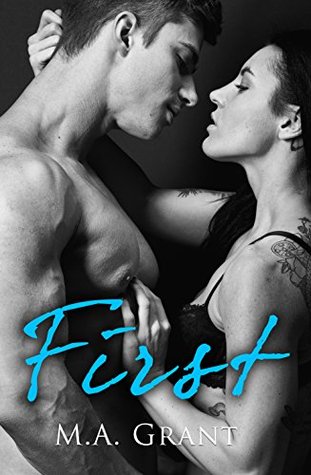 Best friends do everything together—including falling in love…
Maya and Cat have been there for each other through thick and thin, the good and the bad, the laughter and the heartache. But with college graduation on the horizon and real life looming, they find themselves facing an uncertain future: one where not even friendship can save them from confusing choices, bad decisions, and the risks of falling in love.
Maya knows that love only leads to pain, and the best relationships are short—one night short. But after waking up with Jake, her best friend's older brother, in her bed, suddenly things aren't as cut and dry. Cat and Jake are close, a tight unit since their parents' death, and Cat will never forgive her if Jake gets hurt. Jake is a firefighter, and is used to running into flames—not away from them, and Maya can't seem to resist. But she's already decided her future, and it's far away from here. The only way to get what she's always wanted is to burn every bridge behind her, and destroy the possibility of a future with the one man she may be willing to love.
When Cat Jacobs's parents died while she was in high school, her brother's best friend Dallas Miller was there to help pick up the pieces. Several years and a looming college graduation later, Cat's motorcycle-riding, tattooed knight is about to ride off into the sunset—and leave her in his dust. She only has six days to convince him to fulfil her secret fantasy of having him for her first before he's gone forever. She's stubborn and he's tempted, but this is a battle for more than just some time in the bedroom—it's a fight for both their futures.
"It was amazing that the author managed to weave a romantic story in just 125 pages and making the readers (well, me, mostly) felt as if we have known the characters as much as those that we took 365 pages to understand."
------ Full Review at
First by M.A. Grant
Book #1 - Red Moon (The Sinclair Pack #1)
Dark, moving and original, a story of family, survival, and getting on with life...
Flynn Sinclair understands pack loyalty — for years as his Alpha father's enforcer, he has done things in the name of duty that he can't ever forget. But the vast expanse of Alaska offers him a peace he's never known. Alone, removed from pack life, he can focus on his research and try to forget his life before.
But duty has a way of inviting itself in, and Flynn finds himself doing two reckless things in one week: leaving the safety of Alaska to save his brother Connor's life, and unwittingly falling in love with Evie Thompson, a woman who doesn't deserve to be drawn into his terrifying world.
Connor carries news of their father's descent into madness, and it looks like neither geography nor Flynn's attempts at disengagement will put off a confrontation. Flynn had finally begun to believe that he might deserve something good in his life — something like Evie — but to move forward in the light, he must first reconcile with the dark.
Book #2 - Honour Bound
The Lawmen of the Republic: fierce, honourable, soldiers, men. But what happens when all that they've been told turns out to be lies?
The wars to establish the Republic are over. The families of the Ton have risen from the blood and ashes to claim the new aristocracy. Their prodigal son, First Lieutenant Alexander Cade, is the Lawmen Academy's youngest and most successful graduate. However, his muddied bloodlines force his exile to the Northern Wastes, the last unclaimed territory of the Republic.
Lailian scout Natalia Volkova knows that her survival in a rebel labour camp rests entirely on her iron will and killing prowess. Her fierce quest for freedom is tempered by only one thing: conflicting memories of the young Republic lieutenant who helped liberate her camp, and then returned to the fold of her people's oppressors. She never expects that their paths will cross again — under very different circumstances.
Cade's honour limits his choices to one: take his band of specialised Lawmen into the Wastes, and protect it and its people. There, he meets Talia, a tough, resilient refugee who holds little respect for the Republic and its laws. But as a deathly outbreak leads to a desperate race for a cure, Talia and Cade will find themselves on uncertain ground: What is right is not always obvious, and what is honourable is not always right.
Book #3 - In The Shadows
Former spec-ops member Ezekiel Harding returned home from his time as a POW to find his family destroyed. Adrift and with no real purpose for a man of his skill set, an employment opportunity at The Club—a private and high-end BDSM club in Karim, Texas—gives Zeke the stability he desperately needs.
Vivian Bennett isn't looking for love or lust, not when a cunning stalker puts her in the crosshairs. Even without an anonymous enemy, she's too busy as the owner of Divine Twins Bakery to take a second look at any man. That is, until Zeke walks into her shop.
Sparks fly, a killer draws closer, and Zeke will only have one chance to save the woman who's finally drawing him out of the shadows.
Stay tuned for more Sunday Posts by author M.A. Grant!
Posted by,