The Sunday Post #5
The Sunday Post
is a weekly meme hosted by
Kimba @Caffeinated Book Reviewer
. It's a chance to share News. A post to recap the past week, showcase books and things we have received and share news about what is coming up for the week on our blog.
Wednesday
- I posted a review on
Now and Then by Mira Lyn Kelly.
Saturday
Stacking the Shelves #5
Sunday
Author of the Month #3 - M.A.Grant Sunday Feature: Guest Post: First Recipe
Tuesday
- I posted a review of
Three by E.S. Carter.
Thursday
- I posted a review of
Progress by Amalie Silver.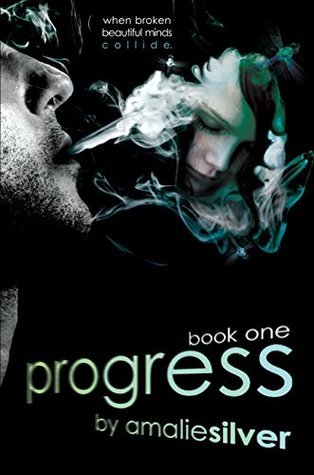 Saturday
-
Stacking the Shelves #6
Sunday
- Author of the Month #3- Sunday Feature: Exclusive Cut Scene + Giveaway!
- The Sunday Post #5
I got my first paycheck! Although it was not much, but it was a great reward for all of my hardwork! I wasn't able to post for The Sunday Post last week because I was in Singapore visiting my boyfriend and friends. It was such an experience for me flying internationally, alone, for the very first time. Plus, I was scolded by the custom officer for not filling up the "white" card that the air stewardess was handing out in the flight (I didn't have to fill up any cards when I was travelling to Europe :( ), but I told him it was my first time visit to Singapore and he (thankfully) let me go. My friend also brought me in into the casino for a tour and I tried my luck on a small bingo-like machine, in which I won a few bucks! Well, beginner's luck I guess :P Everything was perfect. On the other hand, I will be away from February 8th to the 13th because I'm travelling back to my hometown for the Chinese New Year's, nevertheless, keep a lookout for my blog's February Author of the Month feature, lots of exciting content on the way!


Pictures from my time in Singapore!

How was your week?
Posted by,